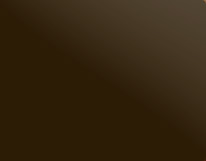 Hi, my name is Amber Zmak.  I'm the Baker and Owner of Amber's Kitchen located in my hometown of Campbell, California. 

Imagine walking through the door of Grandma's house and smelling the delicious scent of homemade goodness!  Sitting down to a plate of freshly baked cookies, each one made with love and care, or how about biting into a slice of Grandma's famous cinnamon spice cake.  

These are the kinds of baked goods we all enjoy!  But we never seem to have the time or the energy to commit to creating such wonderful delights!  Amber's Kitchen is here to provide the same kind of homemade goodness we all look forward to at Grandma's house without the pain and sweat of having to bake them ourselves.  Amber's Kitchen provides the convenience without sacrificing the taste, texture and flavor of your favorite home-style baked goods. 

I first learned the art of baking as a small child spending many hours in the kitchen observing my skillful mother, a wonderful baker and cook.  Often my mother would give me a little batter or dough so I could "bake," giving me hands on experience from a very early age.  

My mother is an excellent baker and a very talented cake decorator.  I have many fond memories of very special birthday cakes she made for me.  My favorite is of my 8th birthday when my mother made me an impressive unicorn birthday cake by carving it out of pound cake, giving it a horn (made with cardboard and foil) and decorating it beautifully.  I was so proud.  It was so special to me not only because if was of a unicorn (my favorite) but because my mother made it just for me. 

I soon caught her exuberance for baking and her attention to detail.  As a teenager and adult I continued my education by reading countless cookbooks and articles and experimenting with my own recipes.  Excited by baking I soon developed award-winning recipes, which are now the heart of Amber's Kitchen.