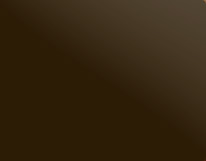 Delicately cooked with fresh lemon juice, wonderfully soft, tart and thick.  It is simply amazing spread upon one of my fresh biscuits.  For true "Lemon Heaven," try generously topping a piece of my famous Lemon Curd Pound Cake!  Mmm!

Fluffy and light they melt in your mouth.  They make a nice little snack and perfect for breakfast, smothered with your favorite sausage gravy or topped with my signature Country Lemon Curd.

Wonderful Dinner Biscuit!  Light and fluffy baked with real cheddar cheese inside!

Delicate and light with a hit of cinnamon and vanilla, perfect for any meal with any kind of filling imaginable.  A favorite for filling with fruit and topped with fresh whipped cream or vanilla ice cream. 

Americanized version of the classic Swedish Crepe traditionally served with lingonberry butter.  Wonderful topped with strawberry jam and freshly squeezed lemon juice.