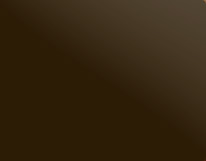 For those of you who love brownies but prefer the lighter, cake-like type, this fits the bill! So much so, it's one of my most popular items! Get'em while they last!

This luscious dessert is made with fresh-squeezed lemons. It's tart, tangy and sweet all at the same time! Prepared with a delightful lemon filling, baked atop a delicious cookie crust, it's everything you'd want a lemon bar to be!

When you're craving something good, something chocolate, something rich and moist, this is it! Side it up with fudge-topped vanilla ice cream and well, "it's out of this world!" 

A wonderful compromise to the fudge and cake-like brownies, perfectly "in the middle!"

The Fudgiest brownies of them all!  For those who truly love chocolate!!

An American tradition in the spirit of an European dessert; rich chocolate flavor without the over abundance of sweetness, similar in texture to the cake brownie.

"European-Style" Brownies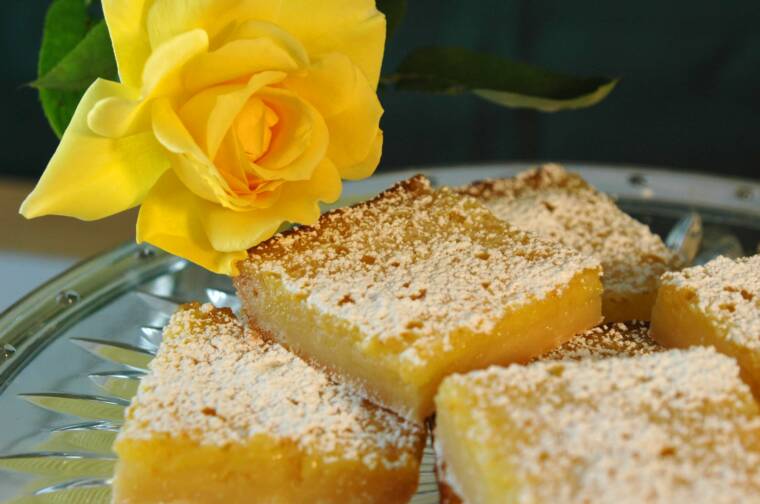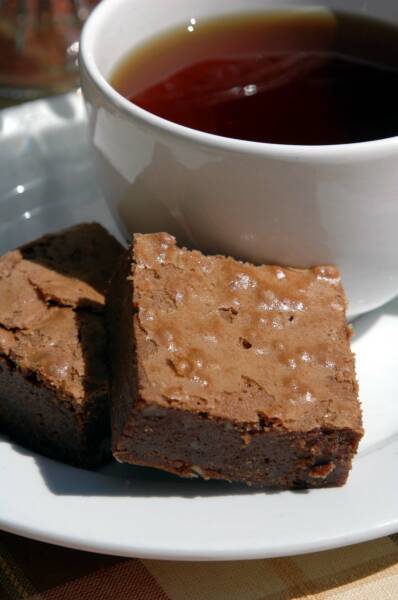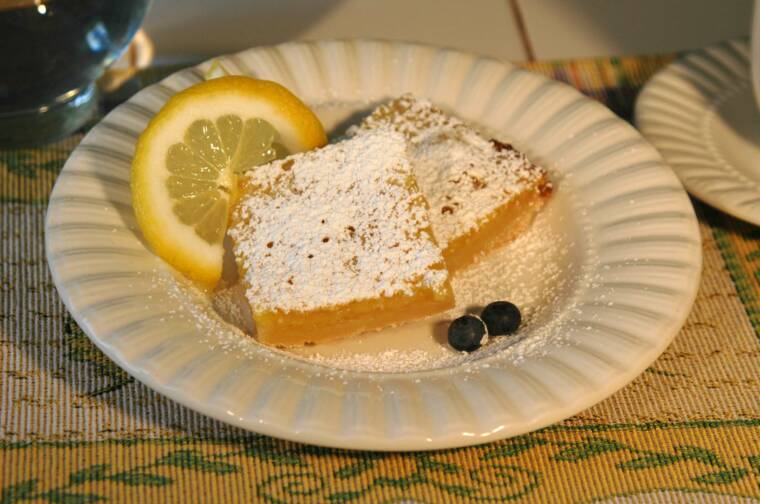 Velvety-smooth rich chocolate wrapped in sweet little heart-shaped packages.  These little moist hearts are a chocolate-lover's dream come true!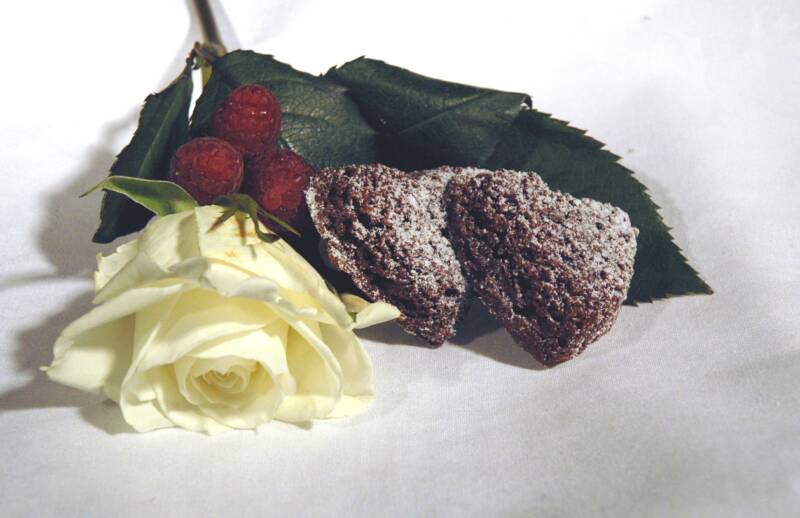 My most popular brownies now come baked in a fun new shape just for spring.  Perfect for those of you who love rich chocolate brownies but prefer the lighter, cake-like type.  Baked with or without toasted nuts.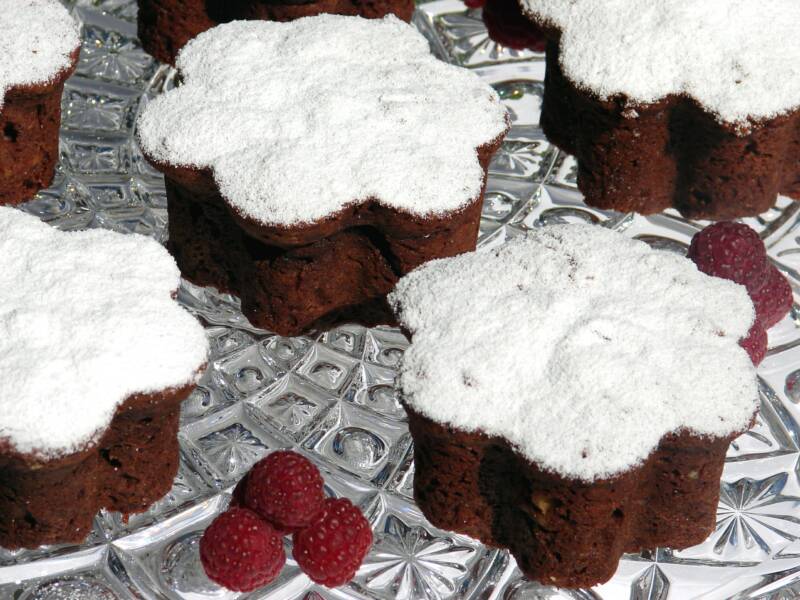 A tender buttery cookie crust with a sweet apricot filling and almond streusel topping.  A sure favorite for apricot fans!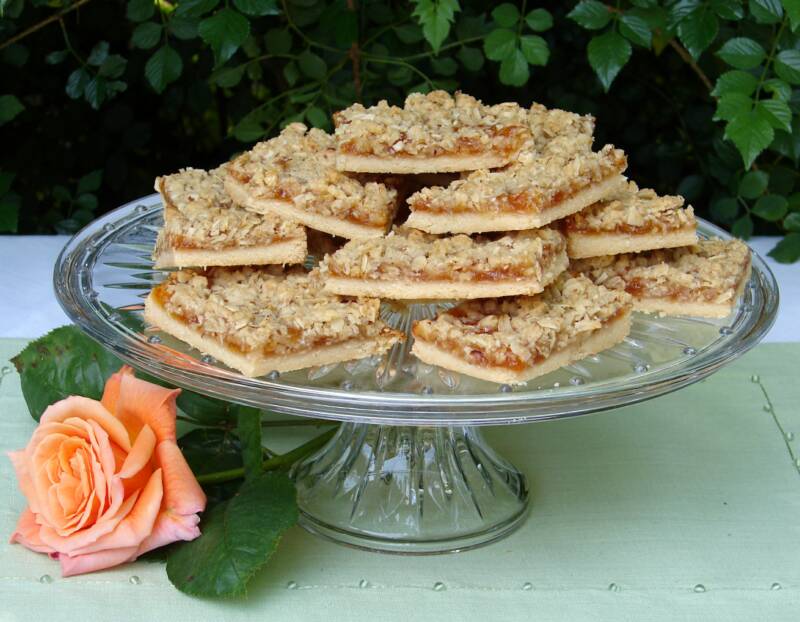 A rich buttery shortbread cookie with a bright and tangy raspberry filling and a pecan streusel topping.  A favorite raspberry delight!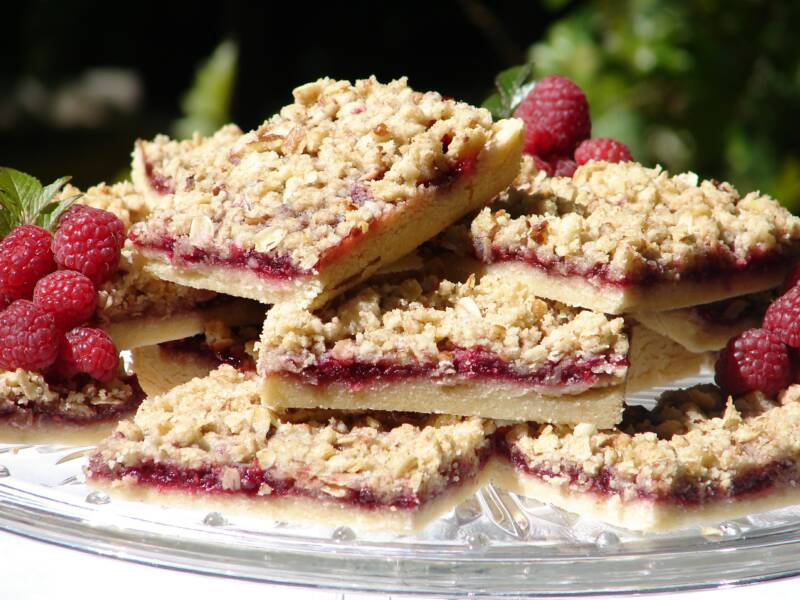 Famous Award Winning Brownies:

Strawberry

Cheesecake Bars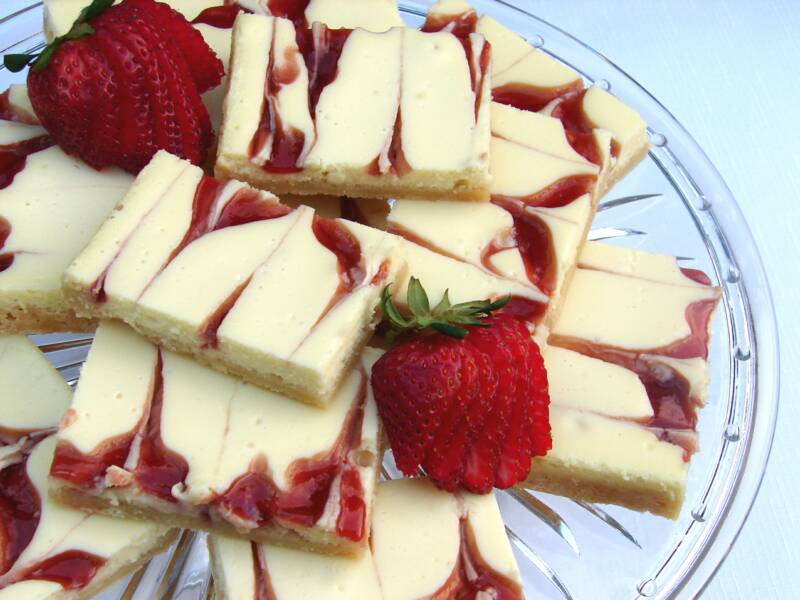 Imagine:  Creamy melt in your mouth cheesecake, swirled together with sweet strawberry jam and gently held by a soft, buttery cookie crust.